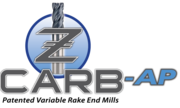 With conventional end mills, the cutting teeth entering and exiting the material creates a natural rhythm that results in damaging harmonics. Harmonics produce a frequency that resonates through the entire tool, resulting in one of the most damaging forms of cutter wear known as chatter. Chatter degrades the quality of your finish. Until now, your only choice was to adjust your operating parameters to account for the limitations of your conventional end mill. With its patented, one of a kind geometry, the Z-Carb AP offers three stages of chatter suppression, resulting in the quietest, most stable milling experience available.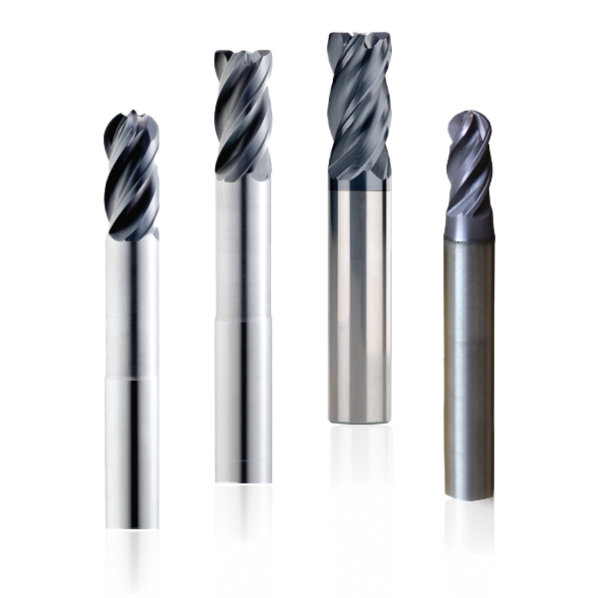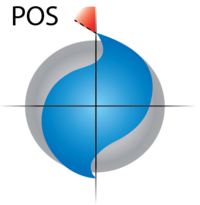 Variable rake geometry alters and controls the cutting dynamic taking chatter suppression to an unprecedented level.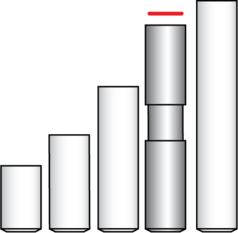 Long reach design allows for deeper and faster cuts.
Fluting & Helix Angle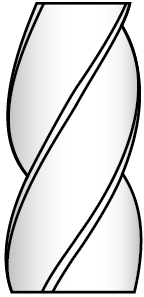 Unequal helix design changes the cutting angle to improve harmonic.
Unequal flute spacing helps to disrupt the rhythmic pattern created by the cutting edge helping to suppress damaging harmonics.
Specialized four flute design is engineered for strength, chip evacuation, and increased productivity over three and four flute end mills.
Coatings

The structural design of Ti-Namite-X is adapted to meet a diverse range of applications; everything from high- and low-alloy steels to hardened materials (up to 65 HRC core hardness). Ti-Namite-X is suitable for operations that require high cutting speeds, high temperatures at the cutting edge, and high metal removal rates.
Lineup Details
Cutting Diameter: 1/64" - 1" | 1,0 mm - 25,0 mm
Length of Cut: 1/32" - 1-1/2" | 3,0 mm - 38,0 mm
Overall Length: 1-1/2" - 6" | 57,0 mm - 170,0 mm
Shank Diameter: 1/8" - 1" | 6,0 mm - 25,0 mm
Corner Radius: 0.002 - 0.125" | 0,1 mm - 6,0 mm
Coating(s): Ti-NAMITE®-X
Special Options: Internal Coolant, Weldon Flat, Chip Breaker
Primary Material Applications
Steel ≤ 45 HRc
Stainless Steel ≤ 45HRc
Cast Iron ≤ 45HRc
High Temp Alloys
Titanium Alloys ≤ 45 HRc
Industry Applications








Secondary Material Applications
Cast Iron ≥ 45 HRc
Hardened Steels < 45 HRc

Need help with an application or require sales assistance? Our field sales engineers can help you find the right solution for the job.
Contact Sales
SGS products are sold through an extensive global network of exceptional distribution partners.
Find a Distributor