PRECISION
FLAT BOTTOM
HOLEMAKING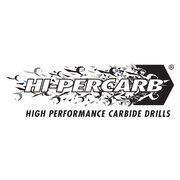 Hi-PerCarb® | Series 146U / 136U



The SGS Hi-PerCarb® Series 146U and 136U flat bottom drills provide a robust solution to a variety of challenging holemaking applications in the automotive, agriculture, oil and gas, and general machining industries. Whether drilling conventionally, on angled or curved surfaces, cross or intersecting holes, unique features of the SGS design combine to produce precise, high-quality holes, with minimal breakout bur.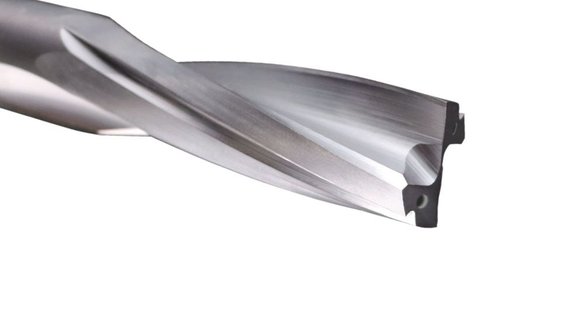 ECCENTRIC 4-MARGIN DESIGN
A unique coolant channel design allows repositioning of the trailing margins for improved stability over conventional two and four margin drills
Eccentric style clearance reduces margin contact with the workpiece without reducing strength
END GEOMETRY
The primary only relief allows the trailing margins to help stabilize the drill up to three times faster than conventional designs
High shear corner geometry minimizes exit bur
Computer controlled edge hone protects against edge chipping in difficult applications
COOLANT CHANNELS
The two-channel design provides additional coolant in the hole when thru-tool coolant is not available

Combine to minimize material adhesion and maximize wear resistance in a wide range of workpiece materials.
Lineup Details
Cutting Diameter:

1/8"-13/16" | 3,0 mm - 20,00 mm

Length of Cut:

9,0 mm - 62,0 mm

Overall Length:

55,0 mm - 150,0 mm

Flute Length:

13,0 mm - 93,0 mm

Shank Diameter: 6,0 mm - 22,0 mm
Shank Length: 34,0 mm - 52,0 mm
Coating: Ti-NAMITE®-X
Primary Material Applications
Steel ≤ 45 HRc
Stainless Steel ≤ 45HRc
Cast Iron ≤ 45HRc
Cast Iron ≥ 45 HRc
High Temp Alloys
Titanium Alloys ≤ 45 HRc
Non Ferrous
Plastics / Composites
Hardened Steels < 45 HRc
Hardened Steels > 55 HRc
Industry Applications








Secondary Material Applications
Cast Iron ≥ 45 HRc
Hardened Steels < 45 HRc

Need help with an application or require sales assistance? Our field sales engineers can help you find the right solution for the job.
Contact Sales
SGS products are sold through an extensive global network of exceptional distribution partners.
Find a Distributor