HIGH PRODUCTION
HRSA & STAINLESS STEEL HOLEMAKING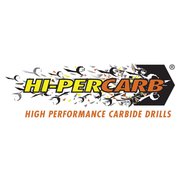 Hi-PerCarb® | Series 143M-S




Hi-PerCarb®
Series 143M-S features a coolant-through design, optimizing coolant flow to enhance tool longevity and aid in efficient chip evacuation. It is available in various designations (fractional, metric, decimal, number, and letter) with 3XD and 5XD lengths of cut. The drill is equipped with advanced features like eccentric single margin design to reduce frictional heat and minimize material adhesion.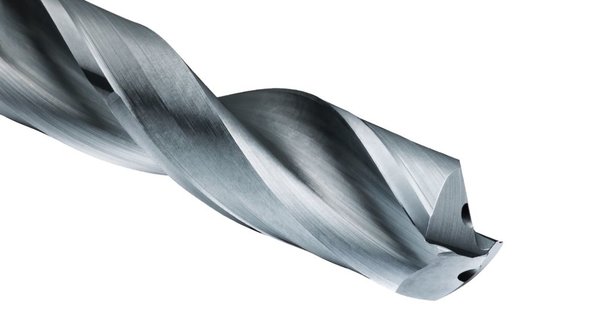 ECCENTRIC 2-MARGIN DESIGN
Reduces frictional heat and minimizes material adhesion to the margins without weakening the drill
Lower contact with the hole surface improves hole finish and quality, especially in gummy workpiece materials
POINT DESIGN
Stabilizes on contact for exceptional hole size and cylindricity
Low thrust force reduces machine power requirement and extends tool life
Computer controlled edge hone protects against chip damage
COOLANT THROUGH DESIGN
The modified coolant hole exit increases flow for improved chip evacuation and extended tool life

Provides exceptional wear and erosion resistance when drilling heat resisting alloys like Inconel, stainless steel, and titanium.
Lineup Details
Cutting Diameter:

1/8"-3/4" | 3,0 mm - 19,05 mm

Length of Cut: 36

,0 mm - 50,0 mm

Overall Length:

62,0 mm - 153,0 mm

Flute Length: 20,0 mm - 101,0 mm

Shank Diameter: 6,0 mm - 20,0 mm
Coating:

Ti-NAMITE®-A
Primary Material Applications
Stainless Steel ≤ 45HRc
High Temp Alloys
Titanium Alloys ≤ 45 HRc
Industry Applications








Secondary Material Applications
Cast Iron ≥ 45 HRc
Hardened Steels < 45 HRc
Secondary Material Applications
Steel ≤ 45HRc
Cast Iron ≥ 45 HRc
Non-Ferrous

Need help with an application or require sales assistance? Our field sales engineers can help you find the right solution for the job.
Contact Sales
SGS products are sold through an extensive global network of exceptional distribution partners.
Find a Distributor