HIGH
PRODUCTION
STEEL HOLEMAKING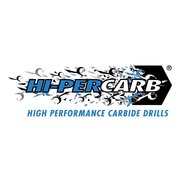 Hi-PerCarb® | Series 142P




This innovative design enhances hole straightness and roundness, ensuring exceptional stability in challenging scenarios such as cross holes and angled exits. Additionally, Hi-PerCarb® Series 142P features a coolant-through design that optimizes coolant flow, extending tool life and facilitating efficient chip evacuation for seamless operations.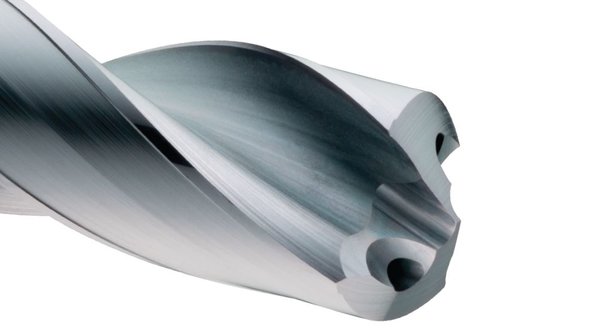 HIGH PERFORMANCE 4-MARGIN DESIGN
Stabilizes on entry for exceptional hole size allowing for low thrust force and extended tool life
4-margin design improves hole straightness and roundness while providing improved stability for difficult applications like cross holes and when exiting on angle
COOLANT THROUGH DESIGN
Improves coolant flow to extend tool life and aid in chip evacuation

Suitable for operations which require high cutting speeds, high temperatures at the cutting edge, and high metal removal rates. From high- and low- alloy steels to hardened materials (up to 65 HRC core hardness), the design is adapted to meet a diverse range of applications
Lineup Details
Cutting Diameter: 1/8" - 3/4" | 3,0 mm - 19,05 mm
Length of Cut: 15,0 mm - 238,0 mm
Overall Length: 62,0 mm - 319,0 mm
Flute Length: 20,0 mm - 266,0 mm
Shank Diameter: 6,0 mm - 20,0 mm
Coating: Ti-NAMITE®-X
Primary Material Applications
Steel ≤ 45 HRc
Copper Alloys
Titanium Alloys ≤ 45 HRc
High Carbon, Medium Alloys
Industry Applications








Secondary Material Applications
Cast Iron ≥ 45 HRc
Hardened Steels < 45 HRc
Secondary Material Applications
Stainless Steel ≤ 45HRc
Cast Iron ≥ 45 HRc
Alluminum Alloys
Titanium Alloys ≤ 45 HRc

Need help with an application or require sales assistance? Our field sales engineers can help you find the right solution for the job.
Contact Sales
SGS products are sold through an extensive global network of exceptional distribution partners.
Find a Distributor