COMPOSITE
PERFORMANCE
ROUTERS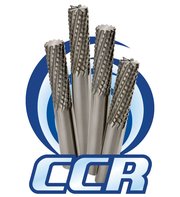 Carbon Composite Routers | Series 20 & 20M




KSPT carbon composite routers were designed for maximum performance in CFRP materials. We partnered with a leading aerospace company to launch the original Series 20, a design focused on trimming and finishing in demanding applications requiring minimal fiber breakout and delamination.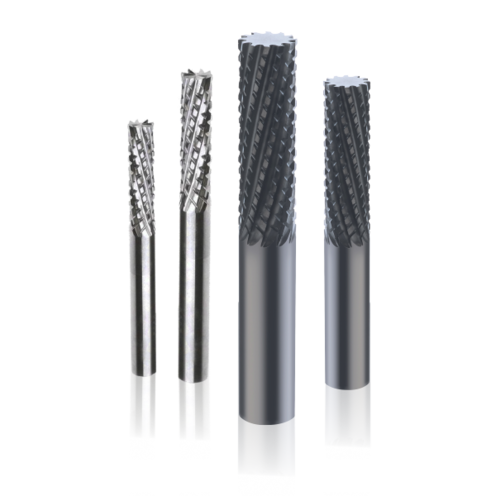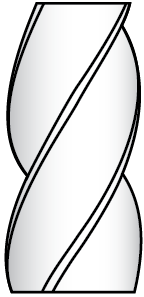 8-12 flute options are available.
Multi-flute design and positive geometry to shear with minimal pressure and delamination.
Left-hand flutes engineered to control the fibers within CFRP, preventing excessive fiber breakout.

Features chipbreakers for optimal chip removal.
Unique clearance grind minimizes contact between tool diameter and workpiece eliminating friction.
Fluting & Helix Angle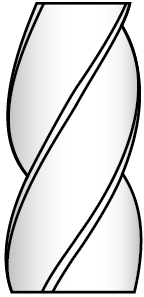 Specialized five-flute design is engineered for strength, chip evacuation, and increased productivity over three and four flute end mills by 20–40%
The variable flute pattern provides excellent chatter suppression over a range of spindle speeds
The open center design delivers efficiency during entry movements into the work-piece
Helix angle engineered for balance between positive cutting action and reduced contact area to control tool pressure and spindle load
Coatings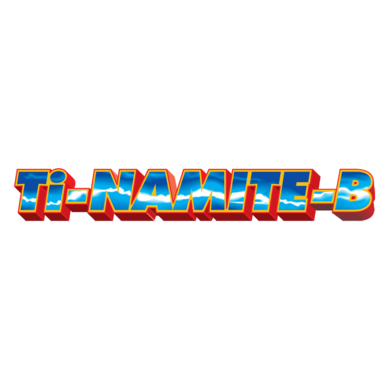 This is the hardest coating available with the best abrasion resistance. It is carbon based so it is limited in application capabilities. This coating is suitable for machining highly abrasive, non-ferrous materials such as CFRP and graphite.
This ceramic-based coating ensures a smooth surface and a low affinity to cold welding or edge build-up, which makes it optimal for aluminum and copper applications. It has high toughness and high hardness.
Lineup Details
Cutting Diameter: 1/4"-1/2" / 2,0 mm - 12 mm
Flute Length: 1"-1 1/2" / 6,0 mm - 38,0 mm
Overall Length: 2 1/2"-3 1/2" / 38,0 mm - 89,0 mm
Shank Diameter: 1/4"-1/2" / 3,0 mm - 12,0 mm
Number of Flutes: 5-12
End Style: No End Cutting, End Cutting
Coating(s): Di-NAMITE, Ti-NAMITE-B, Uncoated
Primary Material Applications
Industry Applications







Secondary Material Applications
Cast Iron ≥ 45 HRc
Hardened Steels < 45 HRc

Need help with an application or require sales assistance? Our field sales engineers can help you find the right solution for the job.
Contact Sales
SGS products are sold through an extensive global network of exceptional distribution partners.
Find a Distributor